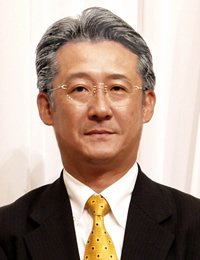 Chairman of OTOA

Takahiko Ohata
A very Happy New Year to you all! Last year, the Outbound Travel Revival Year, was one of great expectations, with our industry, led by JATA, undertaking a variety of activities aimed at revitalizing the Outbound Travel Market. However, while the number of Japanese outbound travelers rose slightly, global increases in incidents of terror, natural disasters and outbreaks of contagious disease inevitably led to a reticence in the public to travel abroad. At the same time I believe we learned a hard lesson that, in this age, an increase in travelers doesn't necessarily tie into an increase in bookings for travel companies.
We can surmise that this represents a major change in the environment surrounding our industry, as consumer lifestyle & values change, and Online Travel Agencies dramatically increase their share of business. At the same time, progress in the development of applications of Virtual Reality and the Internet of Things in the Tourism Industry means that it now seems possible to get a virtual overseas travel experience without actually leaving Japan. This makes it all the more important that, rather than simply resisting this trend, we as an industry continue to underline to consumers the sheer joy which can only be realised through the actual experience of travelling and interacting with other people.
Inbound continues to maintain its rapid growth, with the Government raising its target to'40 million foreign tourists in 2020'. However, the reality behind these increasing numbers is that service providers are struggling to keep up with this growth, due to shortages of accommodation, coaches and guides. I cannot overstress the importance of the Inbound industry achieving sustainable growth, and maintaining the delicate balance of supply & demand.
On this stage last year, I raised the subject of declining numbers of young people travelling abroad, and suggested measures which can only be implemented at national level, such as the cost-free issuance of passports to young people, and creation of tax benefits for travel expenses incurred for children or grand-children travelling with their families. This year I'd like to make a third suggestion aimed at encouraging Japan's future leaders to travel, namely an 'Overseas Youth Study Support Program'. I suggest that specific support be provided to young people wishing to study abroad, to encourage them to 'realise the actual experience of travelling'. I'm convinced that such a program would not only lay the foundations of renewed growth in Outbound Travel, but also nurture international awareness, and be very much in line with to the Government's stated policy of 'Two-way Tourism' and its 'Vision of Tourism as a Pillar of Japan's Future'. I know that I speak on behalf of everyone here today in stating unequivocal support for the revival of Outbound Travel, and the advancement of genuine Two-Way Tourism.
Lastly, following the tragic ski-tour coach accident in Karuizawa last January, and ongoing rumors of fraudulent land-operators working in the Japan's Inbound Industry, it seems that 'Legal Regulations for Land Operators' are to be introduced. OTOA is taking an active part in this process, but I feel that the tone of some of the reporting on this topic, notably the implication that the actions of a few illicit Land Operators mean that all Land Operators are corrupt by nature is extremely regrettable. At the same time, I am convinced that this discussion presents an ideal opportunity to underline the fact that the role of Land Operators is the same across the fields of Outbound, Inbound and Domestic Travel, and the widely-held understanding that Land Operators play a vital role in ensuring the safety and quality of travel across the world.
In closing, thank you again for your ongoing support of OTOA and its members, on behalf of whom I wish you all a year of great success & happiness in 2017, underpinned by a spirit of co-operation. Thank you again for taking the time to join us.
Takahiko Ohata, Chairman
---