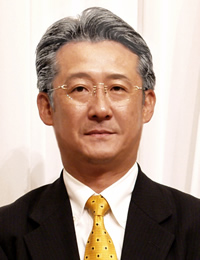 Chairman of OTOA

Takahiko Ohata
This year started with the implementation, on January 04th, of the 'Travel Service Operator' Registration System, or 'Land Operator Registration'. As the Organization representing Japan's professional Land Operators, OTOA will, of course, do everything in its power to support the implementation of this new system, in the belief that its establishment will lead to improvements in key areas such as Traveller Safety, improved Standards of Service and Fair Trade, all of which will give travellers greater peace of mind and encourage them to travel more freely.
Unfortunately, while the new Registration System applies to Inbound & Domestic Land Operation, it excludes Outbound Land Operation, the core business of our Members. However, those Members will simply redouble their focus on the day-to-day operations which have established them as consummate professionals in the field of Land Operation. So, rest assured that, whether able to register under the new System or not, OTOA Members' levels of professionality will only continue to rise.
Globally, last year saw a number of terrorist incidents, a major cause of apprehension towards international travel, in addition of course to North Korea's missile launches, meaning that while numerical trends in the Overseas Travel Market are positive, a continuation of the current highly-challenging environment in the Tourism Sector is unavoidable.
Domestically, the large-scale bankruptcy of travel agency Tellmeclub Inc. caused a substantial loss of public trust towards the Travel Industry and seems to have led to a decline in consumers' appetite for travel. The subsequent debate, in which OTOA is actively participating, involves consideration of various potential countermeasures, to avoid a recurrence, some of which look sure to be implemented; notwithstanding, the worldwide practice of early settlement of a customer's airfares and land operation fees from payments received from that customer are surely the most effective way to minimize potential consumer risk. It is our duty as Industry Leaders to learn from Global Standards, and work for ever-greater improvement in our Sector.
To try to stimulate Overseas Travel and realise the goal of 20 million Japanese Outbound Travellers, OTOA Members, along with JATA Members, Government Tourist Offices, Embassies, representatives of the Hospitality & Transport sectors, and the Media, are actively supporting JATA's Japan Outbound Tourism Council initiative, which started in February 2017. We very much hope that this body will be highly active in introducing programs which will prove effective in driving strong growth in Overseas Travel. And while, recently, there has been much discussion surrounding the introduction of the 'Tourism Promotion Tax', or so called 'Departure Tax' as a means to secure additional resources to use in infrastructure maintenance and improvements, ahead of the Tokyo 2020 Olympic & Paralympic Games, we suggest that consideration be given to 'Promotion of and Improvement of Standards in Overseas Travel' as another potential use of part of these new resources.
To close, while on 'The Narrow Road to the Deep North', Haiku-poet Matsuo Basho came upon the 'Principle of Immutability and Fluidity' in Haiku. 'Immutability' does not change, while conversely 'fluidity' is dependent on change, making the meaning of the principle 'If you wish to compose good Haiku, you must first become fully familiar with the basics of Haiku; but, beware, for if you don't also seek to incorporate new ideas in line with the changing times, your verse will simply be boring!'
These days, it seems popular to emphasise 'fluidity' over 'immutability'. In turbulent times like these, infatuated with the world-in-front-of-our-nose, we seem conditioned to prioritise simplicity & practicality, yet now more than ever, is it not time to carefully consider again the Principle of Immutability and Fluidity, and to create anew by infusing those immutable elements that we in the Travel Industry have built up to now, with the fluidity of new trends?
I take heart in the knowledge that everyone here today fervently hopes for a Revival in Overseas Travel, and the realization of genuine Two-Way Tourism which such a Revival would drive.
In closing, thank you again for your ongoing support of OTOA and its members, on behalf of whom I wish you all a year of great success & happiness in 2018, underpinned by a spirit of co-operation. Thank you again for taking the time to join us.
Takahiko Ohata, Chairman
---