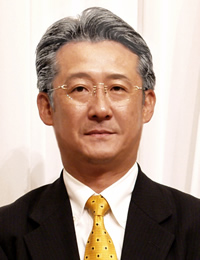 Chairman of OTOA

Takahiko Ohata
It seems that 2019 may turn out to have been a major 'turning point' for Japan's Travel Industry, the year when the number of Japanese travelling overseas annually finally surpassed the long-targeted goal of 20 million. We have reached this point a full 55 years after the opening of Outbound Travel from Japan in 1964, and it has been an eventful journey. When Outbound Travel first became possible, all those years ago, it was so expensive as to be available only to a small number of the very affluent, and nothing more than a dream for the vast majority of Japanese. As a child, I for one, never missed the opportunity to learn more about different countries around the World presented by Kaoru Kanetaka, who sadly passed on last year, in her weekly television program "Kaoru Kanetaka travels the World".
A half-century later, personal income has risen while travel costs have fallen, creating an environment in which Overseas Travel in particular is a much less daunting undertaking, with many now enjoying international travel as easily as travel within Japan. And, changes in the personal tastes & lifestyles of frequent travelers will continue to heighten this convenience. But, just as travel abroad has become simpler & more convenient, events such as the Fair Trade Commission's unannounced on-site inspections of the offices of major Online Travel Companies have shown that our Industry still faces problems which an increase of convenience cannot resolve. Those inspections took place against the background of an ever-escalating price-war, and forced the Industry as a whole to reconsider how we do business, and what represents merit to consumers.
Last year also brought its share of shocks. The downfall of Britain's Thomas Cook, a Travel Industry titan with 178 years of history was a shock both inside and outside our sphere, and made it painfully clear that further consideration is needed to seek out more viable business models for the future of our Industry.
In the Inbound Sector, 2019 saw numbers of visitors continue to grow, in part thanks to Japan hosting the Rugby World Cup, and in spite of a sudden drop in visitor numbers from Korea. Expectations for further growth are again high this year, especially in view of the 2020 Tokyo Olympic & Paralympic Games.
Switching topics, last January saw the introduction of the new International Tourist Tax. One of the aims of this tax is to use the funds it generates for the promotion of international travel, and we at OTOA are already trying to play our small part in that goal, by submitting updated Travel Safety Information for individual cities around the World to the Japan Tourism Agency.
Part of the current global debate on artificial intelligence relates to AI's effect on Tourism, and a number of scholars have already identified our Industry as one of the sectors most endangered by the advent of AI into the global workplace. And this leads me to believe that we are at another 'turning point', when the very value offered by our industry is being questioned. And that, depending to an extent on the decisions & actions of the pillars of our industry gathered here today, we, the Travel Industry-species could soon be an endangered. But, I personally have great faith in the future of our industry, and that, whether AI, or whatever comes along after it to challenge and change the way we live, by applying our knowledge, experience and ideas wisely, we can steer our Industry on to embrace those challenges. What is certain is that only a positive, calm and focused mind-set can bring the route to this bright future into view.
As always, I continue to take heart in the knowledge that everyone here today shares hope in the goals of the Promotion of Overseas Travel, and the realization of genuine Two-Way Tourism.
Takahiko Ohata, Chairman
---